Planning a trip to enjoy all Florida's great attractions and year round sunshine? Have you taken a look at all the accommodation options? If you are travelling from the UK you may not be as familiar with the idea of a 'condo' but here are just some of the advantage you may not have thought about . . . 
1. More space than a hotel room.
Not just a place to lay your head at the end of a busy day, but space to relax away from the theme parks. Think of it as your own luxury suite of rooms with all the great features you'd normally find in a hotel. You may be surprised just how space and luxury you can find!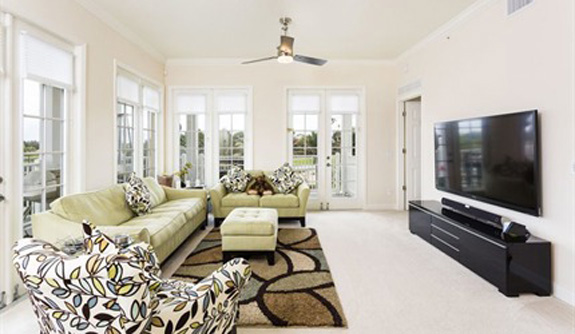 Luxurious 3 bedroom condo at Reunion Resort.
You'll have facilities to prepare your own food or snacks, for example and space to enjoy a family meal together. No need to get up early everyday so you don't miss breakfast service. You can even do your laundry . . .  only if you really want to of course!
2. Resort facilities included.
Most condos are situated on a resort with additional facilities you can use free of charge – games rooms, club house, gym & sports facilities, play areas and of course a pool! Some resorts may also provide water slides, lazy rivers and fun pools designed to help keep children of all ages entertained.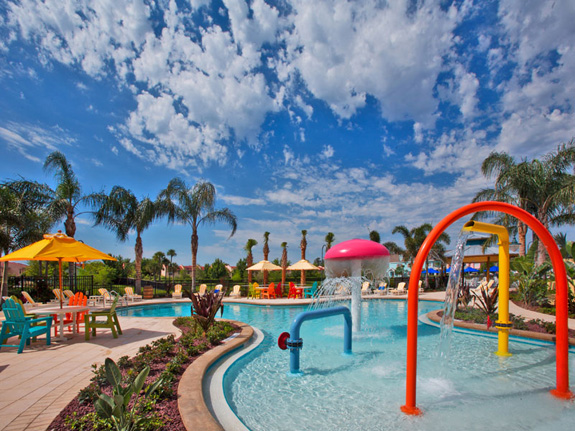 Runaway Beach Resort, Orlando
3. Location, Location, Location
Condo complexes on the Gulf Coast in particular will often be located just steps from the beach. They offer a perfect place to relax and unwind whether you are spending your whole vacation exploring the Gulf Coast, or enjoying a two centre holiday with your days shared between Orlando's attractions and the stunning beaches around Florida's coast.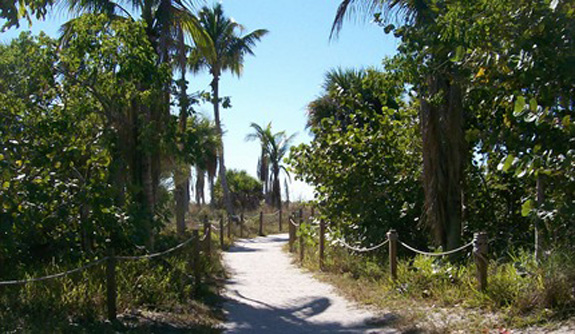 The path to the beach, See ID 1323 on www.directvillasflorida.com
4. A Room with a View
Rent a condo overlooking the Gulf and enjoy the spectacular views and sunsets from your balcony. Relax on an evening with a glass of something chilled and watch the sun sink over the ocean. Is there a better way to end your day?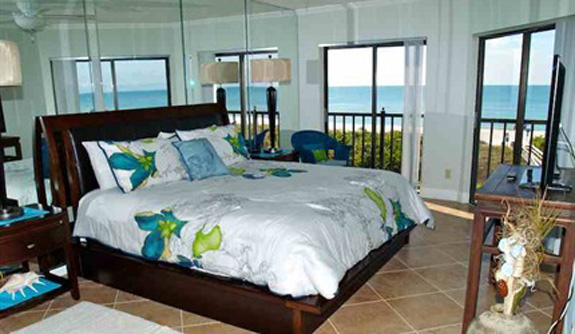 Wake up to a Gulf View, See ID 1001 on www.directvillasflorida.com
5. For a swim not just a splash!
Your own private pool may sound ideal, but if you want to stretch out and swim a few lengths during your holiday then your best option is a full size communal pool. If you have young children you have the security of knowing they can't wander out of your patio doors to an unguarded pool. When you do visit the pool to cool off or enjoy the sun you may even have the additional security of a lifeguard.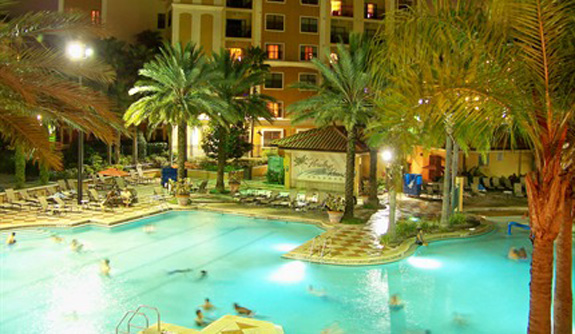 Floridays Resort Pool at night, See ID 1166 on www.directvillasflorida.com
6. No extra charges for pool heat.
One less thing you have to budget for! Communal pool facilities mean no extra charge for pool heat to add to your holiday costs.
7. Dine out without having to drive out!
Condos with resort facilities usually have bars and restaurants on site within a short stroll of your unit. Treat yourselves to a meal out with no need for a designated driver.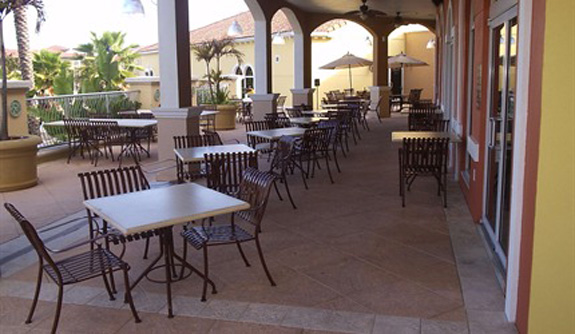 Dining out at Regal Palms Resort, Florida
8. Shuttle to Theme Parks.
If you don't like the idea of driving abroad, then condos within a resort may also offer regular shuttle links to local attractions. And of course what you save on car hire can be put towards treats elsewhere!
9. The Social Scene.
If you love meeting people and making friends while travelling, then a condo with resort facilities is a great option. Your children can make new friends at the pool, games room or play area and maybe you'll enjoy swapping tips for the next days' activities with new friends at the bar.
10. And so to bed  . . .
But not all at the same time! You can put the younger children to bed in their own room and sit and relax instead of creeping around a hotel room or going to sleep at 8pm! After all – grown-ups deserve a holiday too.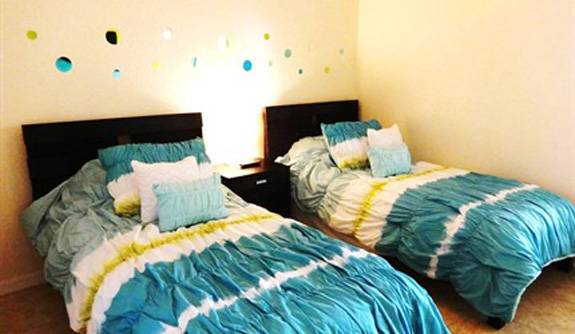 Twin room in 3 bedroom condo, Bahama Bay Resort near Disney World, Florida
A selection of Condos in both Orlando and on the Gulf Coast of Florida can be found on www.directvillasflorida.com. Use the Quicklink 'Florida Condos and Townhomes' to see all your choices or get in touch if you would like help to find your perfect Florida vacation home.
T.  +44 (0)333 2400797   E. info@directvillasuk.com
Own your condo in Florida?
If you are looking for more rentals for your own holiday condo, contact Sarah or Tracy on +44 (0)333 2400797 to find out more about advertising your own property on Direct Villas Florida.