A first time trip to Orlando can be a total mine field for anyone who has no experience. There are many schools of thought on how to tackle your trip, especially if it is likely to be a once in a life time holiday. Whether you plan every minute or chose to take things as they come, here are Ten Top Tips from a Disney veteran, The Disney Mum, Janine that are sure to help.
1. Do some research
Whether you decide to pre-book meals and rides, know exactly when you want to visit each park, or want to be able to choose on the day, at the very least have a look and see which theme parks and attractions best suit you and your family before you travel. There are 8 different main parks and they all offer different things. If you have kids, measure them and look up ride height restrictions. It may save disappointment on the day if they know if advance they can't ride something.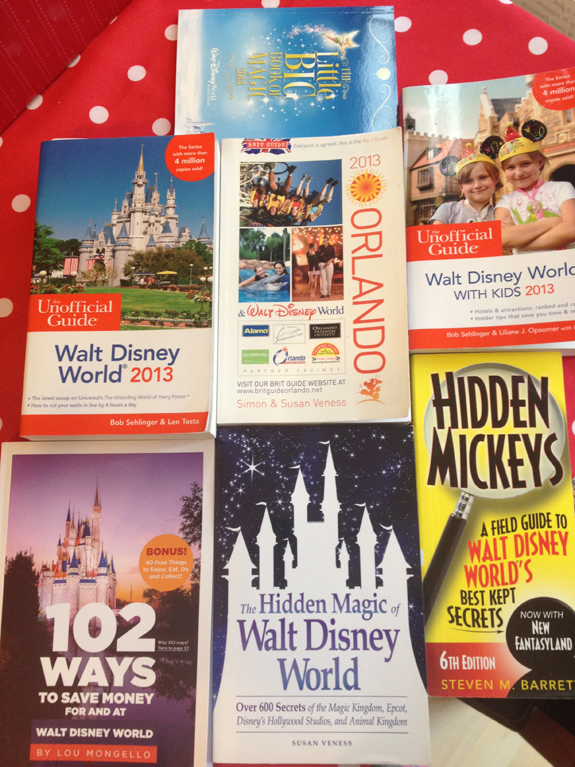 2. Plan in rest days
Prepare yourself to be tired and plan breaks and rest days. The parks are huge and add in the time difference and heat, and you will all be exhausted. Plan a couple of afternoons by the pool or shopping, just so you don't get theme park fatigue too badly.
3. Buy tickets in advance
Buy your tickets in the UK before you travel, and do look at the varying prices and 'freebies' the main companies offer. There are certain options such as the 14 and 21 day WDW Ultimate tickets that you cannot get in the US. The large ticket companies will often price match too.
4. Use a Fast Pass
Do make use of the Fast Pass options at the Walt Disney World (WDW) parks. You will be able to pre-book certain popular rides and attractions at WDW once you have your tickets, using the My Disney Experience website or app. You can also chose to buy express passes at the other parks. Depending on your holiday budget and the time of year that you go these can be worth their weight in gold. Summer school holidays will be VERY busy!
5. Take a Stroller or Pushchair
If you have children, think about their little feet and stamina. Some parents chose to hit the parks early, go back to the villa for a rest, and then return in the evening. Consider taking a stroller – even for older children. If you don't want the hassle of travelling with one you could rent or buy one in the US. Or look for a family friendly villa that has a stroller included in the rental.
An exhausted child = a grumpy child, and they can be really heavy to carry around! It is also a great way of storing all the bags and things you need when you travel with youngsters.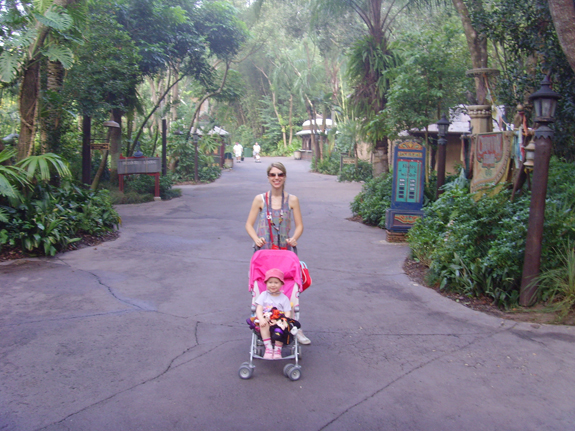 6. Baby can come too
If you are taking an infant, there are Baby Care centres at all of the parks for feeding, changing or just a quick break from all the madness. Many of vacation rentals featured on Direct Villas Florida have baby equipment available either for a small fee or included in the price.
7. Book a home from home
A villa, condo or townhome can be a great idea, even if you are a small family or a couple. Just having all that space to relax in the evenings, the option to make a few lighter meals in the kitchen, prepare a picnic or being able to do some washing can be well worth it. Add in your own private pool and you'll never look at hotel rooms again.
8. Organise transport
Don't be worried about driving over there. The roads are huge and easy to navigate and the parking lot spaces are massive. I would definitely recommend a Sat Nav with the US maps downloaded onto it, or a decent map (we use this http://www.orlandomaps.co.uk/). Check out the Direct Villas Florida blog for more tips on driving in Florida. You can also contact info@directvillasuk.com for a competitive car hire quote.
However if driving really is not an option for you, look for a vacation home in a resort with a shuttle service to the parks or be prepared to pay for public transport like the I Trolley or taxis.
Get a No Obligation Florida Car Hire Quote
9. Plan your food budget
Eating in the parks can be really fun – but is not the cheapest option. You may want to consider eating off-site. There are loads of different options to fit every budget, from upmarket steak houses to fast food joints and all-you-can-eat buffets. Or book a vacation home close enough to the action return home for self-catered meals.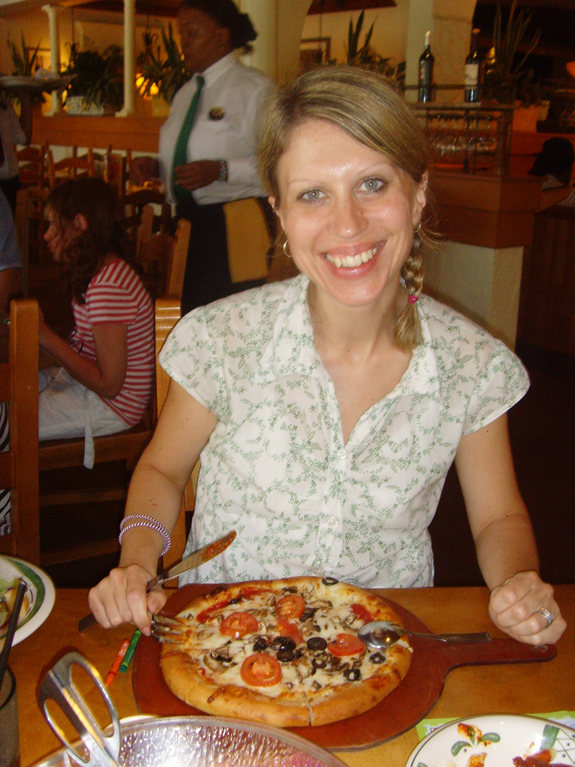 10. Make the most of the time difference
Until your body clock adjusts you may well be up at 5am for a couple of days! Make the most of this and get to the parks early. We always make Rope Drop (when the park opens) at the Magic Kingdom on our first day and it's even better if you can get an Advanced Dining Reservation (ADR) for breakfast too. Nothing beats getting into the parks early with an ADR, so you can get some shots of the castle with almost nobody around.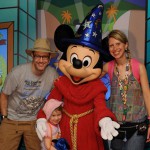 Janine PIPE is a self-confessed 'Disney-aholic' and has visited The Sunshine State many times with her husband and daughter. She is the creator of  www.disneynine.com which is a Florida holiday research website that specialises in planning daily itineraries.
Find her on Facebook at Disneynine Florida Holiday Planner or contact her at Disneyjanine@gmail.com.
A selection of self-catering villas, townhomes and condos close to Disney World in Orlando, Florida can be found on www.directvillasflorida.com.  Search for your ideal holiday 'home from home' and start planning your own trip to Disney today.
If you have your own Florida vacation home, contact Sarah or Tracy to find out more about advertising your home from just £120.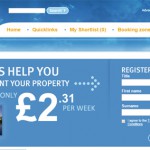 E: info@directvillasuk   or call Sarah or Tracy on +44(0)333 2400 797